FACT 1:
A study; Forsythe, P.J., 2012. Profiling customer perceived service quality expectations in made-to-order housing construction in Australia found that there were 2 basic contrasting consumer types: Those that selected a builder only when they demonstrated an ability to provide quality service; and those that selected a builder even if the ability to provide quality service was absent. Incredibly, the latter group was by far the larger of the two.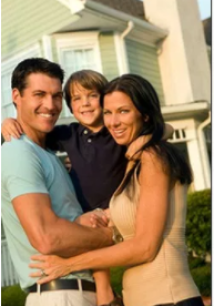 FACT 2:
A follow up study, Monitoring Customer Perceived Service Quality and Satisfaction during the Construction Process, Allowed Forsythe to drill down and reveal that when service quality was demonstrably present, i.e. the first group, there were some common traits to found in the examples.
There was a need a site-specific design

The owners were looking for a one-off design and construction strategy

Selected a contractor based on past service performance record and/or

Select a contractor based on positive experiences while liaising with them in the lead-up to signing contracts.
Which are all rational, and objective criteria on which to base an important decision like building a home.
FACT 3:
Paradoxically, the study finds that Customers in the building market may be particularly sensitive to service quality because of their low experience with construction but their high level of involvement in observing the process.
Customers become disgruntled because unlike other manufacturing processes that are not performed in the customer's presence, homes are built without the direct involvement of the customer, but in the presence of the customer.
New home customers can therefore be both very satisfied, and very dissatisfied with the process at any one time; depending on the ratio of positive/negative incidents that have occurred and what stage the home is at.
Generally – Base stage – fairly ecstatic … growing increasingly disgruntled until sheeting stage … then increasingly happy as the interior takes form and the house nears completion. Most people are reasonably happy at completion stage, but the less reliance on quality service through the process, the more disgruntled the customer at completion.
The take-way from this study is that:
Most people select a builder even if don't demonstrate an ability to provide a quality service.

There is a strong connection between customer dissatisfaction and the lack quality service.

This is because of a reliance on perception; that the builder is right simply because they have your preferred home design in their portfolio.
Now consider that the entire project home industry is founded on the principle of one-size-fits-all; i.e. an inability to service the needs of an individual customer.
The study finds that those using a one-off home design that is specific to their block usually select a builder based on a positive service experience, were less disgruntled and had a smoother building experience.
Keep Customers Involved
If we keep in mind that a positive customer experience is vital to the future growth of our businesses, it pays to make sure that we implement procedures that encourages the participation of our customers through the building process.
This participation can come in many forms.
Design Meetings

Pre-construction site-visits

Formal contract document signings

Colour selection liaison

Pre-Construction site-Meetings

Construction Progress Reports

Scheduling Updates.

On-site Inspections
Let us try hard to implement a systematic approach that will incorporate these elements and benefit our customers.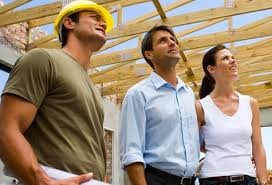 .