Finding a Suitable Sloping Block Home has Never Been Easier
Our Low Cost Custom design and Build Package Removes the Risk of Wasting Money on Plans that Don't Work.
Design & build - the old fashioned way, at a fraction of the cost, and twice as accurate.
Find a Design or create a custom design from scratch

Get a Preliminary Price Estimate and figure out its feasibility

Modify the plan to suit desires & budgets
It used to be that custom home design was a very expensive option because of the upfront fees and cost involved. Engineering, working drawings, construction plans, all had to be completed before you had any idea what the home would cost to build.
Now technology has made it easy to produce a very simple prelim sketch with all the basic design elements.
Contact us now to find out how to take control of your Home Building Project.
Sloping Lot House Plans - A Celebration of Style & Technique
We found that the most cost-effective way to plan a home design on a slope, was to think of the project in an all-inclusive manner - design, inclusions & price.
By planning with an eye on the final outcome, you could make the floor layout, style, and building techniques complement each other.
Each element contributing to an overall design solution invariably reduces costs, and enhances the appeal of the home.
As a composition, a sloping lot home design becomes a celebration of the finer attributes of a property, enhancing its value as a whole. Turning what is considered to be a negative situation, into a positive feature.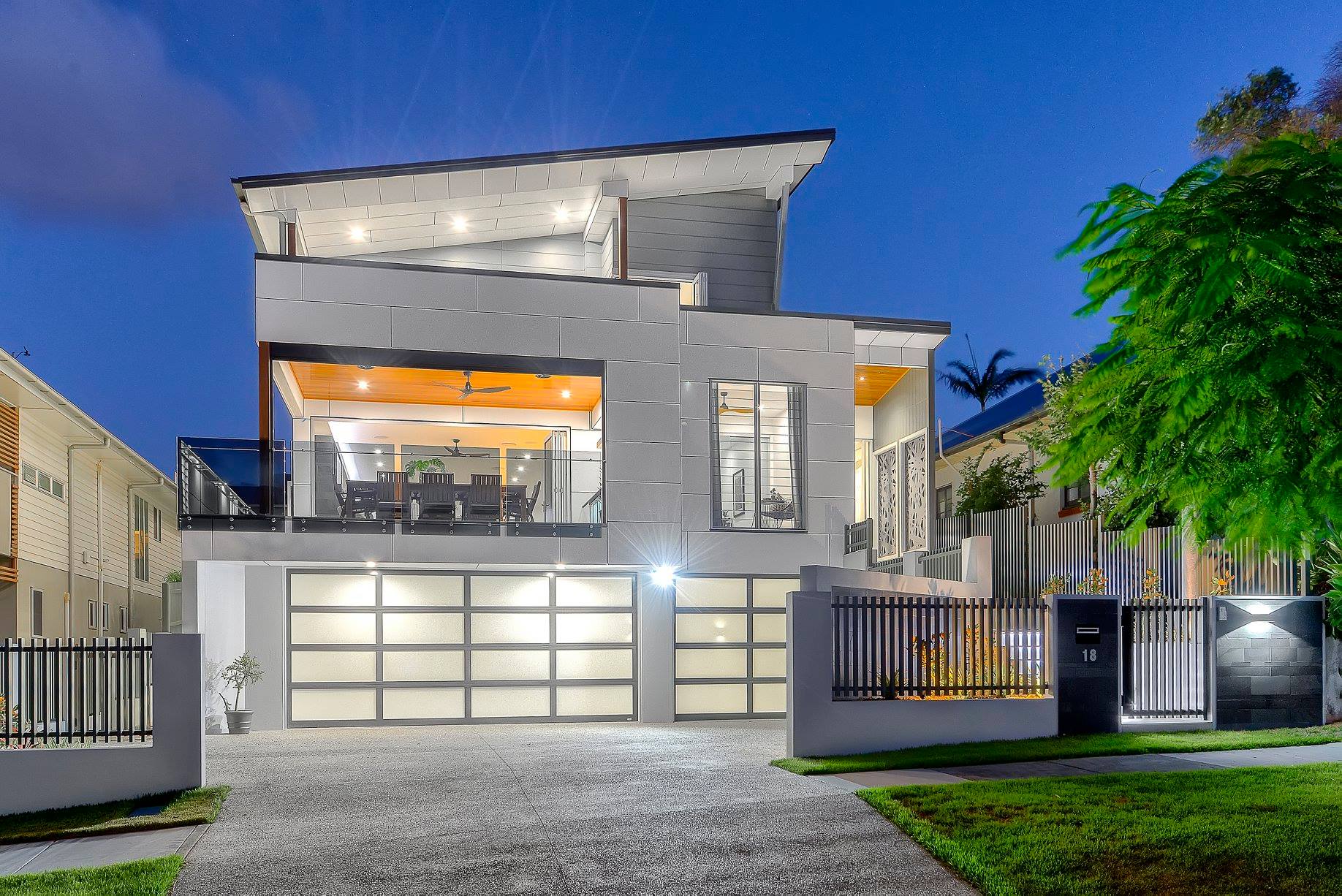 Sloping Lot House Plans - A Celebration of Style & Technique
We have never thought of our Sloping Lot House Plans as a 'standard' set of plans, so never really had a specific collection available for download. Until we realized that 80% of our homes are custom designed. A great many of those involve steep or sloping Blocks.
This collection is therefore meant to prod. To encourage a spirit of creative adventure, and spark ideas.
It is a beginning of what we hope will be a fruitful and rewarding experience for those embarking on the adventure of creating their very own, personalised home.
Split level Custom design solutions with building Price Estimates
We want to be right there, on that journey with you, always providing the assistance and tools to help bring your imagination to reality.
Our focus at Building Buddy is to bring a speedy and simplified approach to achieving your dream home. We do this by listening to you, and providing visually detailed home design options. These are seamlessly integrated into accurate building price estimates. We are experienced at bring homes build on steeply sloping sites to fruition, and within budget
But that is only the beginning ...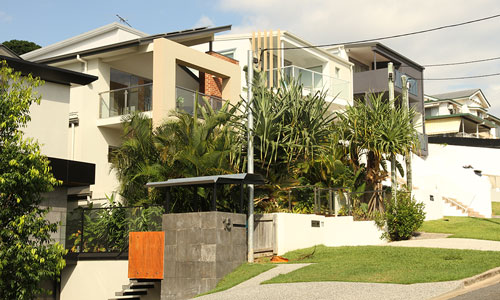 Quality Sloping Lot Home Design Solutions
In Brisbane, Sloping Lot Homes are in the Best Locations
Split Level Homes - Making a Difficult Site part of the Design attribute
With 30 years experience designing homes under our belt, we have found, that the most cost-effective way to design a home on a sloping site was to approach the task with an outcome in mind. That means you have to plan with all the factors in mind and work to achieve optimum results so that you are getting the most benefit for your money. If you accept the inevitability of site cost, you can use that to create value by incorporating features such as a multi-level home that creates ambience with high ceilings and other design features. With an eye on the final result, the floor layout, design style, and building techniques will complement one another.
Each of these design elements contributes to the overall solution, so the neccessary site costs is not wasted, but utilized to create value.
As a composition, a sloping lot home design can celebrate the finer attributes of your property, and enhance its value as a whole.
So what is generally considered to be a negative situation, can become a positive feature of your overall home design outcome.
Talk to us and take advantage of our service to quickly examine your options.