Normally new home customers are expected to make do with ordinary blueprint type plans. Is that the only option?
Customers invest a lot in their homes, but many are experiencing difficulties imagining exactly what they will get at the end of the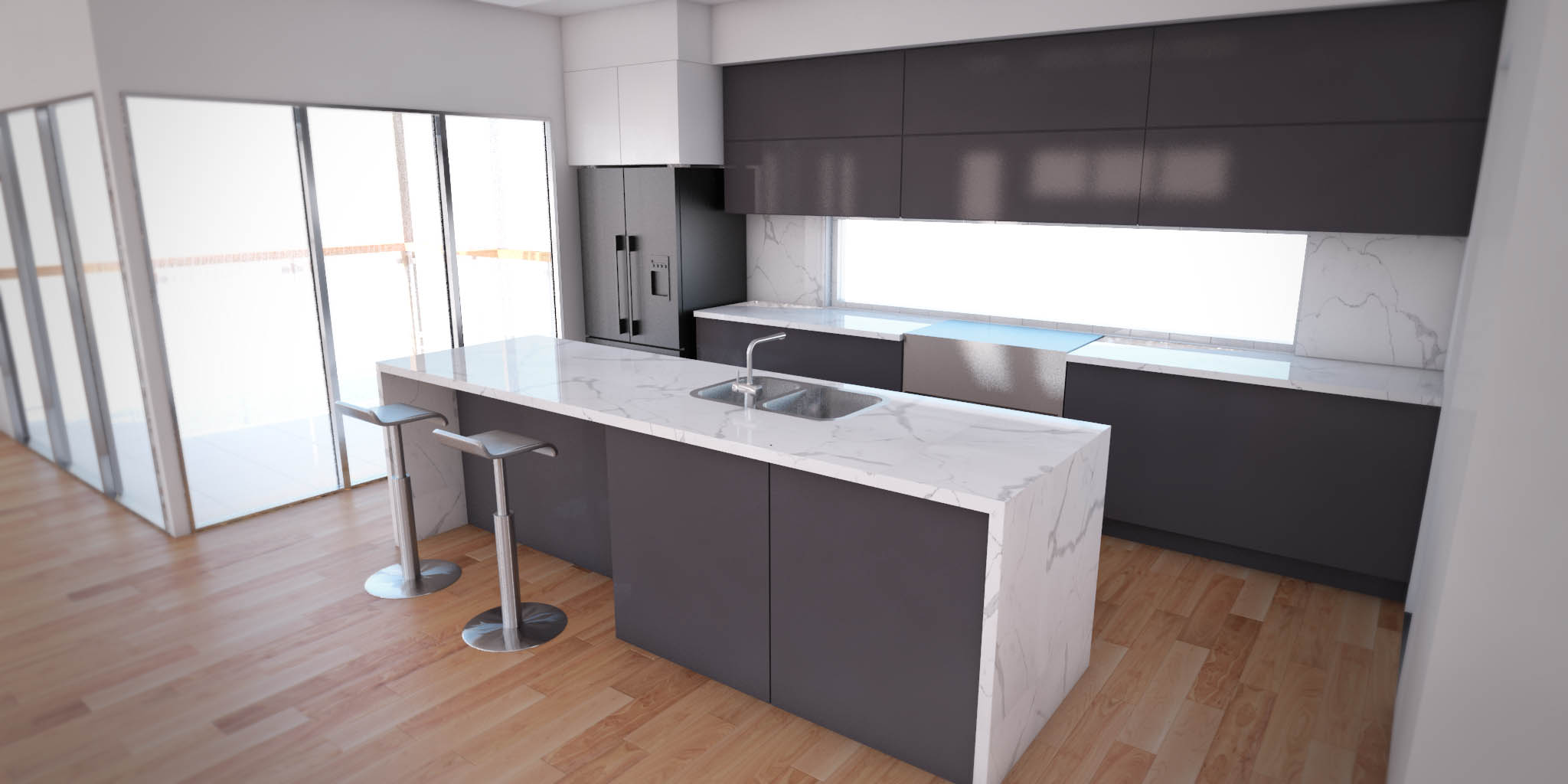 building process.
This happens even if they are building a cookie cutter project home on display. People seldom select precisely the same colour scheme, and often are not actually getting the same spec as is on display.
This is a sad state of affairs. Builders understandably are concerned with timelines; and profit often depend on the speed with which the project can be completed.
We feel that by making it a function of the preliminary design process, and delivering certainty and choice with our 3D Home Design visualizations. It really makes a difference.
These are some of the images we have created for a project at Highgate Hill to Help our Customer imagine their new home. What struck us was the number of modifications we had to do to these images. It was clear, and everyone agreed, that they were the most valuable tools we used in the entire design exercise.
For instance these stairs have had several iterations
3D Modeling is an essential tool that can ensure you get what you imagine and expect.
Talk to us now, and take advantage of our unique FREE Custom Home Design Solution, and find out why our customers are so glad they did.