THE LOW_COST ALTERNATIVE TO EXPENSIVE ARCHITECTURAL CUSTOM HOME DESIGN
If who want to design a home or want to use standard home designs; make changes or use elements of different house plans in your own home, we make it possible for you to quickly put it all together.
OUR:
Site Plan
Floor Layout
Facade
Build-Cost Estimate
Helps you avoid expensive mistakes. 
Now there is an Easy way to put it all together. Give Our Low-Cost Starter Pack a Go Today.
Quality Customised Solutions for your Building Project
Fill out the form below and we will be in contact shortly to continue the process.
Your Design
Our Design
Custom Home Design & Price Estimate Package
Quality Customised Solutions for your Building Project
Fill out the form below and we will be in contact shortly to continue the process.
Do You know What Design You Want But Can't Find It?
Don't Want To Pay For a Concept Plan Before You Know How Much It Would Cost To Build?
Does Your Builder Lack The Resources & Skill To Provide You With The Custom Home Design Services You Need?
Is Anybody Paying Any Attention To What You really Want In Your New Home?
Spending Money Doing A Custom Home Design Can Be Wasted If It Costs Too Much To Build!
Even If Your Builder wants To Help, They Are Often Unskilled In Home Design & You Can End Up With A Second Rate Result!
You Need Access To Quick & Accurate Build Costs To Make The Right Home Design Choice!
Getting a Custom Home Design That Works Has Never Been Easier
VERSATILE, FLEXIBLE, ONE-STOP HOME DESIGN AND BUILDING SOLUTIONS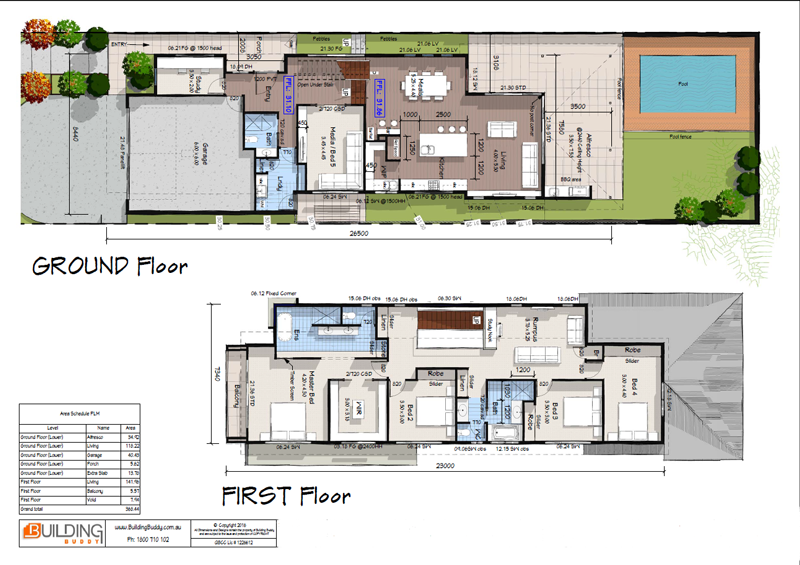 The Building Buddy Design & Build System is a Flexible, easy-to-use process that seamlessly integrates  the professional tools you need to manage that perfect home building experience. From concept to completion. 
HOME DESIGN - PRICES - INCLUSIONS - BUILDERS
You don't have to use all our services just because you use our Home Designs to find the right floor plan; but we do hope you will want to do just that. You decide.
Any effort you put into using these tools are yours to use ... free of charge. We know how frustrating it can be to wade through online home designs and floor plan collections. 
ONE … PLAN … AT … A … TIME!
Cost Effective
Plan Modification Service
Our Investment of Time, Money, and Energy In Your Project is Our Guarantee.
You get the Home You Want, Exactly!
Cost-Planning Lets You Control The Material You Use In Your Home.
You don't Pay For Anything You Don't Specifically Want in Your Home.
ACHIEVING YOUR PERSONAL GOALS
At Building Buddy we dedicate ourselves to helping you achieve your home design goals. We recognise that our role is to fill in the blanks, create the basic template, and be your professional guide on your journey to create the home environment that will provide the lifestyle you desrve.
Because your home is probably the largest investment you will make in your life, we accept that our role is to help you invest well. That is why we take design and project management seriously. We will be there are start, during the process, and when you move in. Managing costs along the way.
LIFESTYLE, LIFESTYLE, AND LIFESTYLE
Lifestyle means a sense of well-being as you enjoy the fruits of your labours. Pride in your personal surroundings, especially your day-to-day living environment is fundamental to your sense of well-being ... your lifestyle. Making sure your home is a lifestyle infused creation is our corporate mission. Come experience the Building Buddy difference.
EXCLUSIVELY YOURS ... IRRESISTIBLY PRICED!
Anyone would appreciate that building two houses together is a big investment and we wanted to be sure that there were going to be no surprise cost blow outs. We felt very confident that Building Buddy's estimations were on target and he was very competent in suggesting minor variations that enabled us to get our houses built within our budget.
The builder  had a great team working for them and we are extremely happy with the quality of the finished houses. Tracy & Carolin

We were very fortunate to have come across Building Buddy who were extremely approachable and asked us what style of home we were hoping to build and our budget.  They then went away and within a few days presented us with the most sensational design, even better than we envisaged at a price well within our budget.

Joh has remained in contact with us throughout the entire building process and has remained in contact since. – Stephen & Bylinda