BUILDING SITE cost quotes can cause price hike heartache as building your new home moves from a dream to a reality.
Here's what to look for when evaluating a price estimate to build your new home.
Reasonable Price Estimates
Most custom home builders strive to provide costs based on the best available information at hand. This includes taking into consideration the impact factors that their experience tells them is likely:
sub-surface soil conditions
the impact of the proposed earthworks
site access issues
the location of services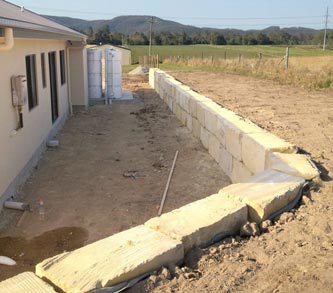 Defining Building Site Costs
There is often confusion about exactly what is meant by the term 'Building Site Costs".
Here's what it means from our perspective.
"Building Site Costs" are costs associated with preparing and installing of the foundation material of your new home. What we're talking about here are costs for getting your block ready to begin building.
Pricing & Inclusions
Most inclusions lists tend to emphasize emotional items. Very few mention the costs of properly preparing your block.
While these costs can vary from site-to-site, a reasonable cost estimate should be provided for every individual site.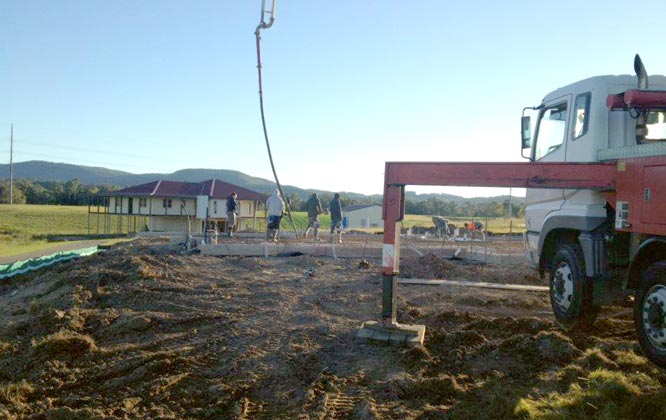 At Building Buddy we cover estimates for all of the following items for every price estimate we prepare:
Silt Barriers – Erosion control
Temporary fencing
Energy Efficiency Certification requirements
Additional cost due to setback over the minimum.
Site Excavation
Importing fill
Tree removal
Rock Removal
Identification surveys
Set-out surveys
Gravel to Driveways and Paths
Additional Drainage requirements beyond the minimum allowance
Retaining walls
Additional Slab costs
Additional piers through Fill, or as directed by an engineered design
Many of these items won't apply to your block. They will have "$0.00" next to them.
Other "Known Unknowns"
It is quite common to hear about site costs that are impossible to predict. That is technically true, but it will be very unusual circumstances: for example a water table that is only discovered once piers are drilled or drainage pipes that are incorrectly logged on council maps.
While these types of situations are known to happen, they are rare. It's not reasonable to expect a builder to know about them beforehand.
It is reasonable however, to expect a builder to identify the other site costs and include them in your quote.
Proportional Pricing
We have heard stories of ridiculous sums being quoted for some site costs, often in excess of $10,000.
We hear these costs are only revealed after a preliminary deposit had been paid, and after many weeks of preparation of working drawings and contract documentation.
This is not general Building Industry practice.
The vast majority of builders feel obligated to fully inform their prospective clients of a full range of the costs they could reasonably expect while building their new home.
At Building Buddy we go even further. We insist on providing comprehensive quotes well before you ever spend a cent with us.
We believe this should be a minimum requirement you should expect from your builder.
Give us a test today. We guarantee the best possible price, quickly and conveniently
Talk to someone who can help you understand the risks of misunderstanding "Building Site Costs"
quotes when you come to build your new home.
Call Building Buddy 1800 710 102.
Save
Save
Save
Save
Save
Save
Save
Save
Save
Save
Save
Save
Save
Save
Save
Save