WHEN SUMMER sun (or rain) is too much of a good thing, slip on some shades to make the most of the outdoors.
In the middle of the day, we often need to escape from the summer sun, or take shelter from tropical showers that occasionally interrupt our afternoons.
Some form of shade cover makes sense in the summer months because of this, and can help create an outdoor living area you'll want to hang out in.
Get inspired by these protective shade ideas to stay cool and sheltered in your garden.
Sail Away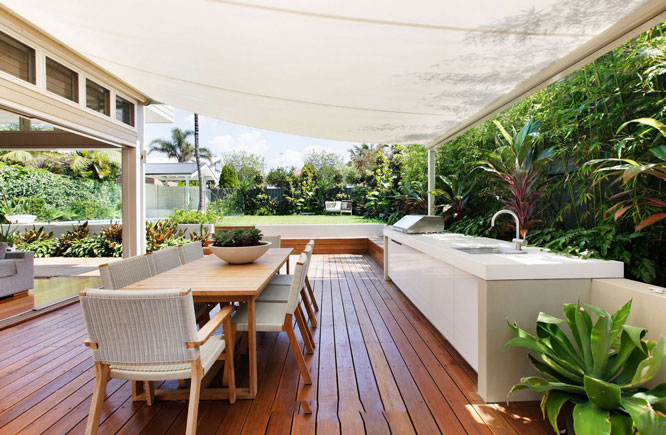 Choose a sail with high UV protection, and make sure you choose one that is also large enough to give you sufficient shade on your patio or deck. An easy test to see how a potential sail throws shade is to hang some string where the edge of the sail would be and watch where the shade of the string ends up as the sun moves around the sky.
Overlap several sails to add a statement and create more shade coverage.
Tip: Waterproof sails are great as a carport. But remember that waterproofing also makes it windproof, so you need much stronger anchorage to keep it in place.
Check the pitch of the sail as you'll need to design for water run-off – you don't want water to pool underneath.
Using a shade sail with four or more points allows for more curves. With more tension created, a crisp, tight look can be achieved.
While you don't need to remove a shade sail when summer's over, taking down your sail for the winter months will help to extend its life.
This also allows low sun to enter your home and warm it up.
Crank Out an Awning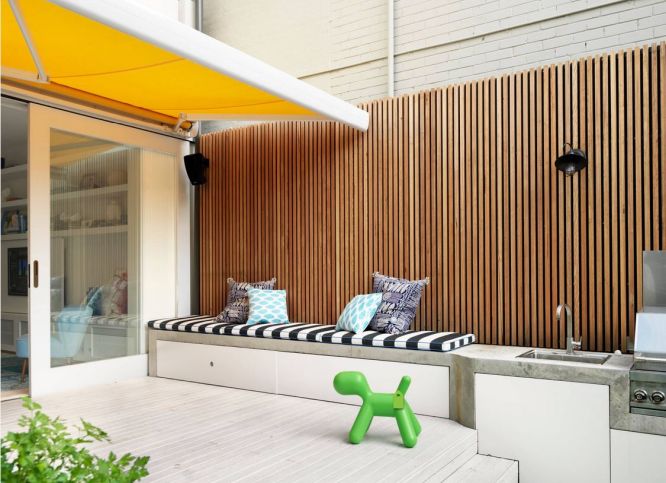 For more flexibility, and with fickle weather to contend with, even during the summer months, a retractable waterproof awning is the best option.
You can commit to your evening dinner alfresco, even if the weather looks a bit doubtful, and create a cool and inviting outdoor area during the day, while still having an areas that's light and bright for entertaining
Retractable awnings can be motor controlled, or you can use a hand crank.
You can also opt to have your awning protected inside a box when closed for a neater finish against the house.
There are so many new, exciting and innovative outdoor living ideas out there, and we can share the very latest with you –
Building Buddy 1800 710 102.

---
Read the full source article here
Save
Save
Save
Save
Save
Save
Save
Save
Save
Save
Save
Save
Save
Save