To Grow Your Business - You Must Get Your Business Ready to Grow
How to Get From Here to There
You are a recent building start up or have a limited track record
You are a small contract builder and want to grow your business
You are a successful builder but need a systemic process to take the load off
You are a carpenter wanting to transition to a contract builder
Get them a prelim home Design that works for them
Give them an estimate cost to build
Demonstrate that you can deliver
A simple and easy process - no time wasted
Even if You are Doing Well, You Are Getting More Leads Than You Realize
There are three types of leads that can interact with your business. 

Many of them may as well be ghosts for all intents and purposes right now because you will naturally dismiss them as being to hard to help. 
Seeds

Seeds are potential customers who are thinking about building in the short to medium term, but are not yet ready to take action. You engage them by adding them to a mailing list and sending them updates on the work you are doing. Some will eventually become customers

Nets

These are potential customers you try to attract with targeted marketing efforts. – advertising, social media, search engine optimization and trade shows. They are specific segmented groups that are targeted because thet fit a demographic or preferred customer profile. It is a good way to find customers, but you must develop a consistent narrative.

Targets

These are specific people you try to reach because you know they will benefit from a specific expertise you possess. You may be a renovation specialist, or house re-stumping specialist etc. You may specifically target people that are in the process of getting development approvals for inner city projects for instance. Or you may specifically target unit developers.
At Building Buddy we are able to help even the unlikeliest potential lead. Our systems are simple and provide customers and affiliated builders with a positive experience. The first task is to convert potential customers you have been dismissing as time-wasters.
Understanding the Customer Journey is Critical
If you know how they came, you will understand where they will go. Control the process by helping them find what they are looking for.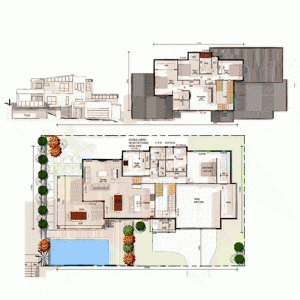 Most customers want
The most suitable home design for their situation

Which can it be reconciled with the priorities and ideas they have

That can be built within budget

And can be delivered by a competent builder.
Benefits of Using Building Buddy
We help you tick the boxes by giving you the instant ability to service your customers. Our service are on demand. No complicated set up process.
Plans

Your customers deserve to have control of their design using a dynamic & responsive custom home design service
Pricing

Sales price estimates, trade quotes, selections, specifications all integrated and linked to the plans and engineering
Document Management

All relevant project documentation availbale in a convenient an accessible location.
Selections

Comprehensive pre-construction contract management including colour and fixture selections
Variation and Progress Claims

On-site project support including variations, progress claims and orders.
Content Production

Organic online content production – The process is a journey. The narrative of the journey is the content.
Do You Want to Provide a More Professional Service to Your Customers?
You already build a great product. Get more customers, and give them an all-round professional experience.
It makes sense that if a builder that personally supervises, communicates and manages the on-site construction, it will result in a better quality product and the overall building experience for the customers is enhanced.
CUSTOMER SERVICE = SATISFIED OWNERS
A study by P.J Forsythe  in 2012 found that there is a strong connection between customer dissatisfaction and the lack of quality service in Australia. The more the customer interacted with the builder during the lead up to signing the contract, the more satisfied they were with the Building Experience.
CUSTOMER SERVICE TAKES EFFORT AND PROCESS
Creating a professional sales process takes time, effort, and plenty of customers. Getting these customers requires a professional process. It can seem like an insurmountable obstacle. let us show you how to easily overcome it.
YOUR CUSTOMERS DESERVE TO BUILD WITH YOU
By persisting with a cobbled together hit-and-miss process, you are depriving the customers you don't get of your services. A hit-and-miss process can work sometimes; and you probably manage fine with the work you have. But you are probably easily able to manage much more on-site, and you are missing out.
Join us for one of our exclusive introduction seminars
Register for a detailed presentation of our services
We value your privacy and would never spam you
I have been burnt in the past, so I was skeptical. My partners were certain I was falling for the same trick again. My business before Building Buddy is a fraction of what it is now. The sky seems to be the limit.

– Mick Holahan – Canetoad Constructions

I wanted to grow the business so that I could give up the tools and concentrate on managing the projects. To do that I needed to multiply my turnover. I am naturally cautious, but I can honestly say that Building Buddy has had my back for almost 4 years now. I would recommend their services if you want to grow your business.

– Terry Heuser- Cooringa Homes Constructions
Most Builders Get More Inquiry than They Realise
Understanding Why Will help You  Multiply Your Sales
They fail to recognize the possibility of a new project because it involves too many obstacles they don't feel ready to tackle
They May be unable to tackle these issues because of time constraints
Because the Customer does not have all the relevant information for the project ready. Sometimes they don't even have a design
We know you can manage the sales you are making. We know you can do all the necessary work yourself. We also know you cannot grow your business beyond the ceiling imposed by your lack of time and resources.
Leverage your skills and multiply your sales in the next 12 months. Get in Touch now to find out how
There are many things you can do to grow your business;
Spend More Time Marketing
Get more Sales
Increase your margin.
But the single most important thing you can do to grow your business is to sell more to your preferred customer type. This can be described as
Nail you Niche - Be a builder who specializes. Find a niche and become an expert in that niche.
Develop a steady stream of Leads
Understand the costs so you can make sure you are mining this niche in a profitable manner. You cannot deliver a proper service to your customers if you don't make money doing so. If your customers don't understand that; find new customers.
Let's deconstruct this for a moment. If you have a minimally functional building business, you would be doing between 1-3 new home projects per year, or several minor renovations per year. let's just call that average.
If you are already doing some work, and have the sense to place prominent signage in front of the project; people in the market for a similar project will notice it. The market tens to work that way. 100's of people may see the project, but only those interested in building a similar home will take notice.