Custom Home Design -

It's Easier and it's Cheaper
Contact us to get started on your Home Design Journey.
Fill out the form below and we will contact you shorty.
A Basic outline of the Building Buddy process.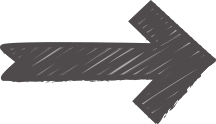 As you go about creating your dream home, your selection choices, building options, and design styles need to be blended to get the perfect new home design.
Constant pricing updates and information is vital, as you work through the new home design process.
Design and inclusion options should be easy to read and understand as you fine tune your design.
You must be given the maximum amount of flexibility in every respect, during your new home design process, so you can manage your budget effectively.
Use of Your Available Space Efficiently
Space is the single biggest cost centre in your home. Managing the size of your home during the design process is important if you want the maximum bang for your buck.
We always design for minimum cost, maximum impact.
Get the space & things you want in your home without breaking the bank.
Don't let size substitute for good design. Create spaces so they fit the intended use.
Prioritize space for the rooms that are more frequently used.
Design the floor layout, so that the spaces flow effortlessly.
Make sure your furniture fits, and sits naturally in place.
Get the Best From Your Land
Use passive solar energy efficiently and how to make sure your rooms face the right direction.
Design for the natural qualities of your land.
Maximise the comfort and amenity provided by your block's location.
Design the floor layouts, and shape the land contours, in harmony with each other.
Choose the Right Builder for the Job
Price is Important, but only one of the important factors you need to take into account.
It is preferable to work with people who take their business seriously. Building Homes is not a hobby. Use Builders who adopt a professional approach.
Builders use different approaches to finding work.
Some are only contractors. They provide no additional services apart from building your plan to specification. Responsibility for any errors and unforeseen circumstances rests with you.
Some will assist and help you find planning professionals to design your home.
Design-Build Contractors help you design your home and build it.
Our Focus is on making sure Builders are able to provide a cost-free home design service to you.
Our Builders are dedicated to giving you a high quality building experience
They have managerial ability and business infrastructure to give you the best service and quality.
Frequently Asked Questions
How does this all work?
We are licenced home designers who provide an alternative to an Architects home design and building consultancy service.
We are less expensive, more reliable, and better value; than the unqualified salespeople you are likely to encounter otherwise.
How much will this cost?
There is no charge for our preliminary design Services. The value of this service is not unlimited but loosely set at $1,500- This is roughly calculated to cover the costs of producing scaled and dimensioned drawings suitable for accurate build-cost estimation. They include 3D model rendering and design modifications.
They are not full construction plans and includes a reasonable allowance for modifications.
We are paid by our builders . It is a way for them to provide an essential service that would be prohibitively expensive otherwise.
What if I don't go ahead?
If you don't go ahead, then you won't be using our design and there will be no charge.
Can I pay you for your design?
Yes, but If you need to decide at the beginning if you want the flexibility to use your own builder.
The cost for construction plans in this case is $960 for a single storey home, and from $1,200 for 2 Storey homes. This fee is an upfront fee.
This option does not affect our approach to our work. You will still benefit from our full-spectrum service.
Can I use the plans if I don't use your builders?
Yes, see the previous answer. We offer a seamless design-build process and work with our builders as a team for you. Our willingness to invest time and effort, without upfront costs, is a reflection of the confidence we have in the value of our services. If you want to use your own builder, you need to introduce us so we work as a team, so you get the best result.
What about your 'standard plans'?
You can use existing plans and designs found on this site in part or whole, to build your home. It is not an unconditional offer. You do need to ask, and get written permission for a single use license to use the plans.
We will take the opportunity to offer our services to you.
You are not obligated to accept. We will not withhold permission if it meets the guidelines contained in our Terms & Conditions , if you refuse our offer to provide services.
Yes, we will happily modify your plans and provide working drawings.
Just let us know what you want, and we will set a price. Competitive drafting rates will apply.
Will you provide costs for the homes you design for us?
Yes we will. It is important for you to know, what you will get for your money. Our Builders provide these as a matter of course because it gives them an opportunity to showcase their product and services.
Can I Use these Plans as Part Of the DA Process?
There is a charge if you want to lodge these plans as part of a Development Approval (DA Plans).
Contact us to get started on your Home Design Journey.
Fill out the form below and we will contact you shorty.