House Plans & Price Estimates

Design, Price & Build in one Easy Process - Your Plan or Ours
We came to you with some basic criteria, a basic outline of what we wanted in terms of street appeal and a budget and I Think it's fair to say and it's been a while now that within a very short space of time you were able to come back to us with a concept that was presented in a manner that really appealed to us. It was a little overwhelming to be honest to think thatwe could take our ideas and within a short space of time you could present a very I think complex drawing to us that was very close to what we wanted.

Alex Fites
Have any Questions? Call
1800 710 102
Save Money & Time with our $199 Custom Home Design & Build Starter Pack
A Prelim Custom Home Designed Concept Plan
A detailed Quick-quote to make sure the project is feasible
We work with your criteria?
Spending Money Doing A Custom Home Design is wasted If It Costs Too Much To Build!
Builders wants To Help, but are Often Unskilled In Home Design. You Can End Up With A Second Rate Result!
You Need Access To Quick & Accurate Build Costs To Make The Right Home Design Choices!
Our simple free concept plans and price estimates takes away the worry of wasting time and money.
Finding the right house plan can be like finding a needle in a haystack.
You search through project home design catalogues, until you find something close to what you want. You trudge off to the display home to see what you probably won't be getting … It's all decked out in an artful deception that costs well beyond what most people would consider spending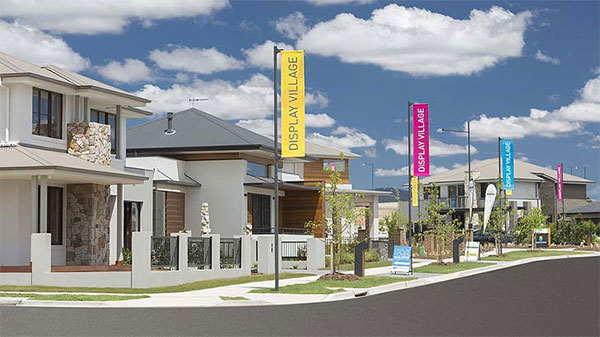 Getting the right home, when you have a building site that is outside the "norm", can be excruciating
Unless you have a flat, reasonably sized rectangular building site, you seem to only attract negative, sad news.
1. Site costs will hurt
2. Amending the 'standard' plan to suit is too difficult.
3. You need astronomically priced retaining walls.
4. The driveway is too steep … and on and on.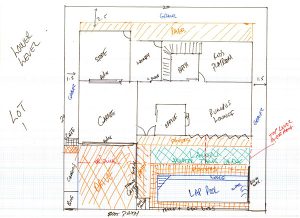 So, you must take a leap in the dark, and spend money just to find out what your options are.
Even then, after you pay your preliminary deposit, you have that uneasy feeling you are being manipulated into investing your precious time and money. That you are being set up for escalating building costs.

It doesn't have to cost an arm & a leg
Having a home that is uniquely yours, and perfectly suited for your block, doesn't need to cost an arm & a leg.
Our Simple FREE Concept Planning and Pricing Service Makes It Easy to Get What You Want and Need.
There is no financial risk,no wasted time, and you choose the builder that is right for you.
Design with you in mind. Creative solutions to fit any budget. Exclusively yours, and irresistibly priced.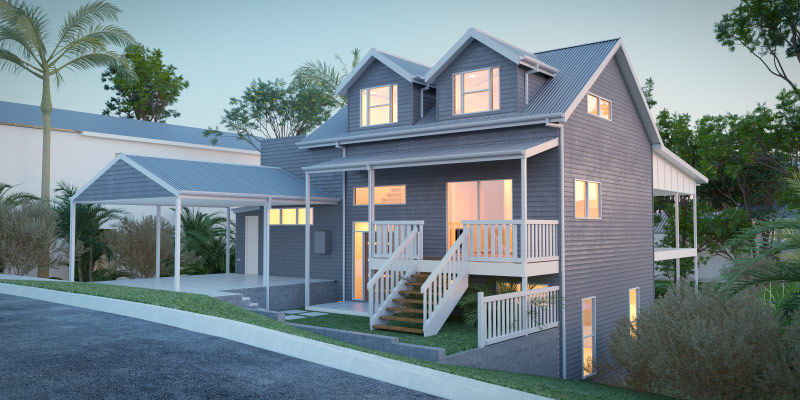 The easy way to find the perfect home design
If you are searching for the right home design you have a few options
Use a Home designer or an architect

Could Cost Money before you can assess the build cost feasibility.

No Guarantee you would like the plan

It could cost more to build than you are willing to spend.

Find a standard plan that will work

Builders plans are copyrighted

You have to find the right plan that will work and fit on your block, for the right price, with the right builder.

The stars must align for that to happen; so you settle for less than you want.

You work with us

An easy, comprehensive Concept Planning, Pricing and Build service.

Low cost Concept design and pricing so you can assess the feasibility of your project.

Gives you flexibility and control - you are more likely to get exactly what you want.

We will work with your ideas, with your designer or architect if need be, to produce an outcome that is planned.
Don't operate in the dark.
Get a Home Design & Build Feasibility Assessment.
It's Quick & Easy. Saving you time, money & Effort.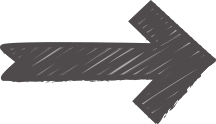 "We wanted to undertake a Dual Occupancy DA on a hard site.  Six builders turned us down. ... until Building Buddy who provided free house plans ... and we eventually had our DA ... we are extremely happy with the outcome and have no hesitation in recommending Building Buddy"

Mark Reardon - Capalaba
"It was the personal attention we got from Building Buddy that made us choose to go with them ...  We always found the service very professional, informative, attentive and friendly, and we love our home design. We have no hesitation in recommending Building Buddy to anyone."

Adrienne Weber - Redcliffe
"We began, by spending week-ends touring around display homes.  It was obvious that these sales people had little training or qualification…. Building Buddy quickly provided us with conceptional drawings, ... and came up with what we wanted exactly."

Clyde Hind - Northgate
Low Cost Concept Design

Concept Designs
CostPlanning
Construction Plans
Interior/Exterior Visualisations
Project Specification
Cost-Plan Budget Control

Preliminary Project Co-ordination
Surveys
Engineers
Selections
Detailed Competitive Quotes
Construction & Project Management

Buider Liason
Procuremet
Colours
Kitchens
Interior Design
Completion & Final Handover

Contract Management
Budget Control
Document Management
Have any Questions? Call
1800 710 102
Someone is Standing by to take your call.
FREQUENTLY ASKED QUESTIONS
We provide an initial custom home design sketch solution that is a low-cost alternative to an architecturally designed home. We are then able to properly and accurately estimate building costs. This is a professional service using the platform developed by us over the past decade. It produces better home design build outcomes than any similar service offered in the market today. Give it a test drive today, you have nothing to lose.
What if I don't go ahead?
If you don;t go ahead, then it is probable you won't be using our design and there will be no additional charges.
What about your 'standard plans'
You can select one of our existing designs found on this site. It is always better to draw a home specifically for a site. Using design ideas from an existing plan, in whole or part, can often be an easy way to find what you like.
We will gladly modify one of our standard plans if you like.
Please read our terms & conditions, for further guidance.
Yes, we will happily give form to your plan ideas provide working drawings.
Will you provide costs for the homes you design for us?
Our service is integrated with build-cost estimates. It is important to know, what your home will cost to build. It is design process we call cost-planning. It is the easiest way we can eliminate wasting money and effort of expensive custom home design.
There is a small charge for our preliminary concept design work which is conservatively valued at $2,000, depending on the style of design. Along with build-cost estimates, these concept plans allow you the flexibility to better plan for a favorable home design and build outcome. You are then able to make an informed decision to move forward or not. From time-to-time we provide an incentive special in specific geographic areas.
Can I pay you for your design?
Yes you can pay for the design and own the right to build it.
We also get paid by our affiliated builders to provide these designs as a promotional service to their prospective customers. We also get paid by our builders to provide plan, estimation, marketing and other admin work on our platform.
If you would like more control, and to be free to shop the design around, we provide a cut-price drafting service. You still benefit from our design expertise. The fee for construction plans are
Single Storey- $1,750 GST Inclusive
Two Storey- $2,200 GST Inclusive
Split Level or more complicated plans- POA
A 20% deposit is required prior to any drafting work starting
* All drafting prices are subject to review prior to work commencing
Can I use these plans as part of the DA process?
A small additional charge will apply if you want want to lodge prelim concept plans as part of a Development Approval (DA Plans).
Have any Questions? Call
1800 710 102
Someone is Standing by to take your call.